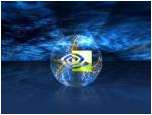 Najpoznatija firma koja se bavi proizvodnjom grafičkih kartica, nVidia, je danas i zvanično postala vlasnik AGEIA Technologies-a. Finansiski detalji nisu objavljeni. Evo i izjaver predsednika nVidia-e
"The AGEIA team is world class, and is passionate about the same thing we are—creating the most amazing and captivating game experiences," stated Jen-Hsun Huang, president and CEO of NVIDIA. "By combining the teams that created the world's most pervasive GPU and physics engine brands, we can now bring GeForce®-accelerated PhysX to hundreds of millions of gamers around the world."
Videćemo ka čemu ovo vodi, da li boljoj implementaciji PhysiX-a ili ka totalnom promašaju.